John Miller
In addition to being a producer, writer, creator, and photographer, John has spent 25 years mastering the hospitality entertainment industry. He worked for nine years at the Las Vegas Hilton and held several positions, including Director of Convention Services & Entertainment.  He also played an important role in  planning exclusive events for Barron Hilton in Las Vegas and at the half-million acre Hilton Ranch in Northern Nevada.
He then worked for eleven years for a leading Las Vegas DMC as Director of Special Events before launching JME in 2000. 
John's  expertise, critical thinking and distinctive  concepts  separate him from his peers and his personal involvement from proposal through production is appreciated by his upscale clientele.
Specializing in high quality talent, John always comes through with clever ways to produce top flight entertainment to the delight of the most discriminating guests.  His fingers are  on the pulse of the Vegas entertainment scene and he has assembled a nucleus of world class of collaborators to meet the demands of a highly discerning clientele.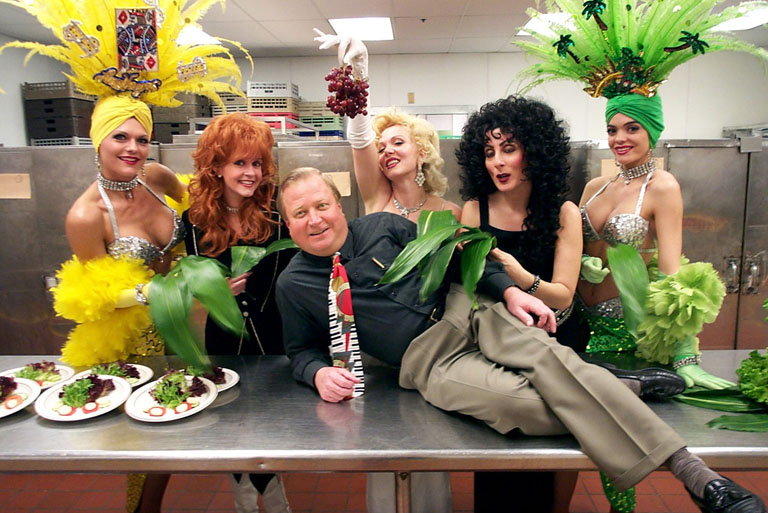 Lacy DiBongrazio: Choreographer, Producer
Lacy began working for JME in 2007 as lead dancer for a corporate event and has been a collaborator, choreographer and producer ever since.  She is also an expert talent wrangler as demonstrated while working on a JME corporate party last year for 12,000 guests with over one hundred performers.  Lacy is also our lead Showgirl and Attitude Girl®  As a dancer, she toured the world for three years aboard the Crystal Serenity cruise ship. Lacy also has performed in Follies Bergere, Fashionistas and Peepshow at Planet Hollywood.  "Lacy is uncommonly talented, extremely artistic and plays an invaluable part of the JME Team", says John.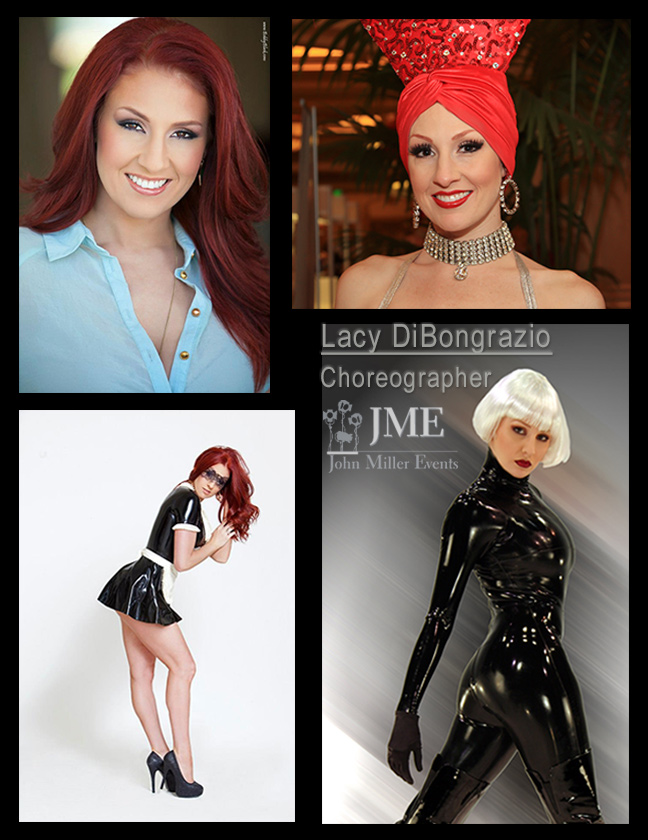 Mark Barrett: Musical Director
Mark started playing drums when he was eleven and before his 18th birthday, he had played USO shows all over the world.  With a Master's Degree in Music Performance, Mark came to Las Vegas and played in many celebrity showrooms on the strip, and was the bandleader at the storied Copa Room at the Sands when it became the Venetian.
Mark coordinates and contracts the orchestra for major musical events in Las Vegas, such as the prestigious Andre Agassi Foundation concert, and Ribbon of Life charity events.  He has also performed for the last twenty years as drummer for the Lon Bronson All Star Rhythm & Blues Review.  "Drumming on stage, Mark can feel the groove of any corporate event and dials up just the right tunes to make a good party better", says John, adding "he's the best conductor and bandleader in Las Vegas".